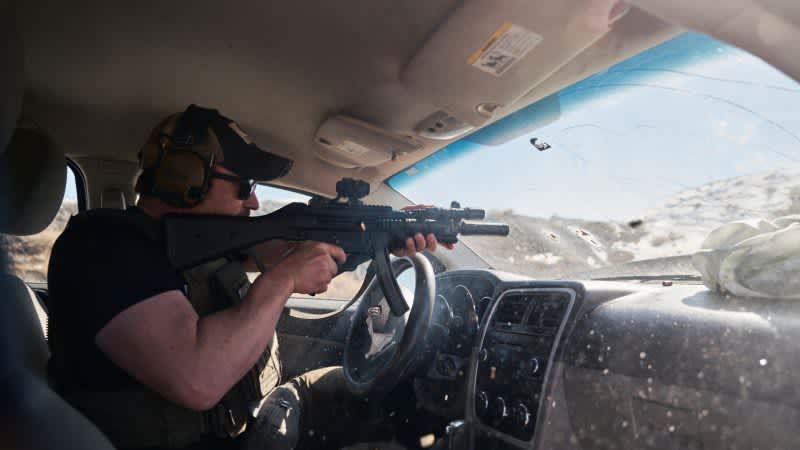 When it comes to safety devices a suppressor is probably one of the best things you can pick up for your rig no matter what type of shooting you're into. HUXWRX, the people responsible for the OSS Flow-Baffle design technology that directs gas away from your face when shooting suppressed, is proud and excited to announce the introduction of their new HUXWRX CA$H 9K 9mm Pistol Caliber Carbine optimized suppressor. Full details on the new suppressor as well as dealer information are posted below.
More Suppressor Articles @ OutdoorHub.com: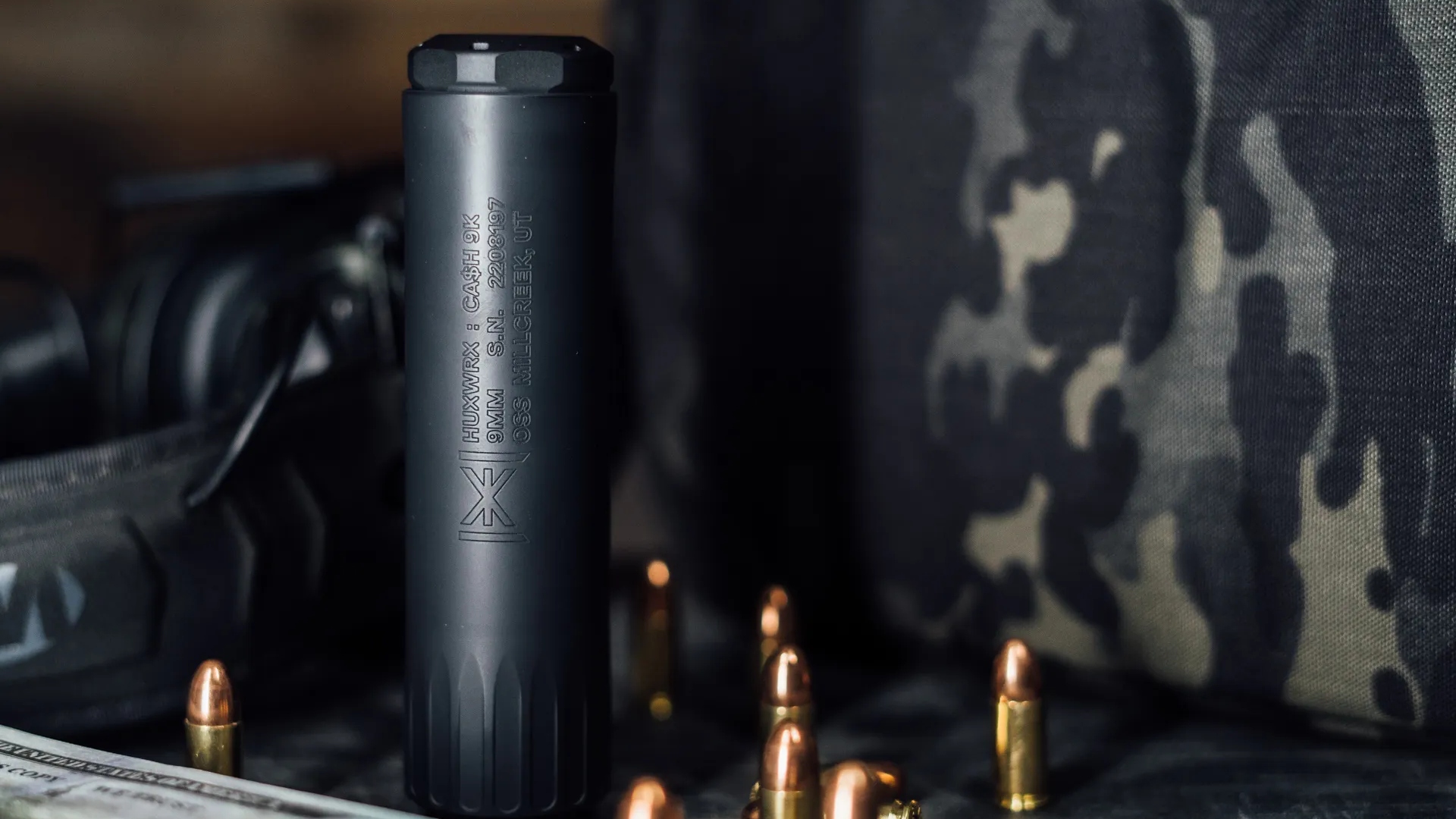 The CA$H 9K (CASH 9K) 9mm Suppressor from HUXWRX
The new CA$H 9K will be full-auto rated and weighs in at 5.9 ounces, 5.15 inches in length, and 1.375 inches in diameter meaning it should be able to fit under most modern handguards for AR-type rifles and PCCs. The CA$H 9K is also suitable for pistols but will require a booster assembly which you can purchase directly from HUXWRX here. The new HUXWRX CA$H 9K is available now for order through the HUXWRX network of dealers for a price of $662. For more information on the new HUXWRX CA$H 9K or to check out the rest of the HUXWRX suppressor lineup you can visit http://huxwrx.com/ to learn more.
Introducing the can in black—the CA$H 9k is a compact, lightweight suppressor built with our next generation OSS Flow-Baffle® technology. With a 1/2 x 28 direct thread mount included, the CA$H 9k is optimized for submachine guns and pistol caliber carbines and is also ideal for short-barreled rifles using subsonic .300 AAC Blackout.

CA$H 9k dB specs*:

Muzzle: 139 dB
Right Ear: 135 dB
Left Ear: 129 dB

HUXWRX's innovative Flow-Baffle® design is based on our patented and proven OSS Flow-Through® technology. Flow-Baffles® direct expanding gas away from the bore-line, and radial grooves route them forward through the suppressor and away from the shooter.