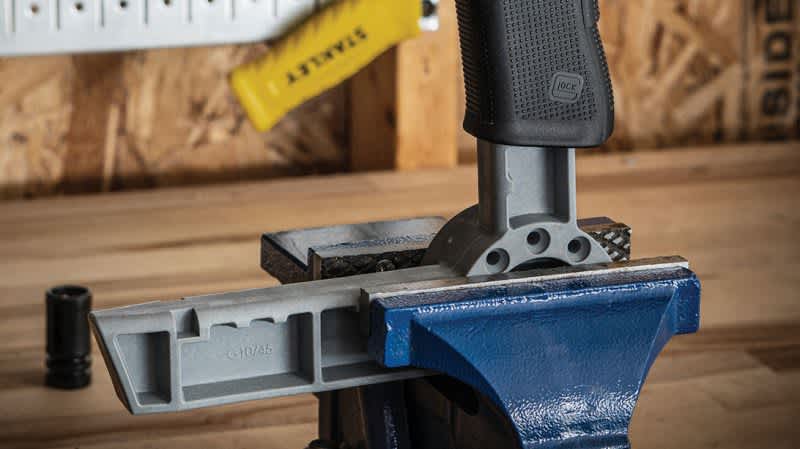 Does it take Glock Mags? The answer is most likely yes when it comes to Pistol Caliber Carbines in 9mm, 45 ACP, and 40 S&W. If you're even an amateur gunsmith you'll know that a good vise block for your rifle is a great way to take care of both simple and more complex gunsmithing tasks as well as cleaning. That is why Midwest Industries is proud to introduce its latest offering to the tool market with the introduction of its new Glock Pistol Caliber Carbine Block.
More from Midwest Industries on OutdoorHub: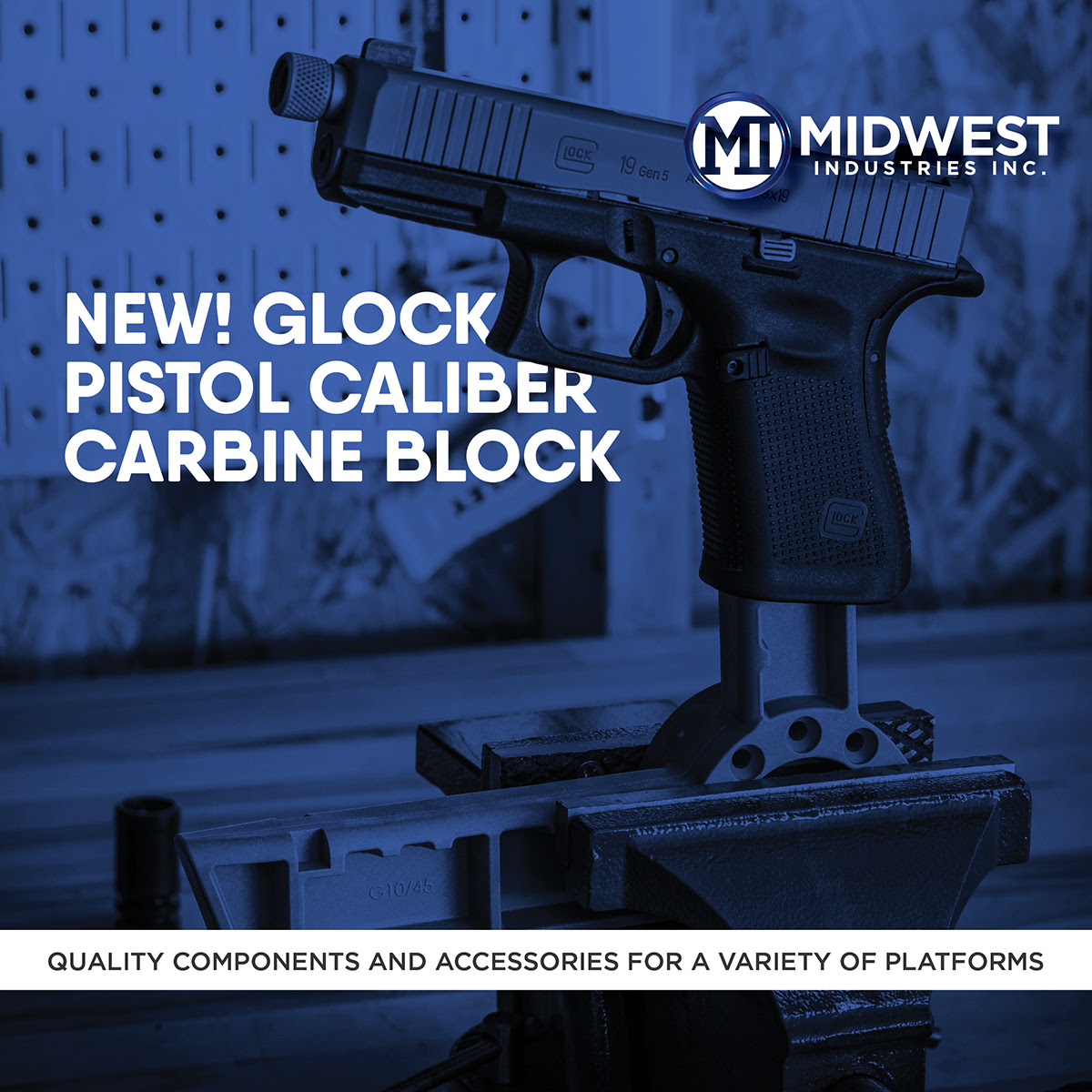 Midwest Industries Introduces the Glock Pistol Caliber Carbine Block
The Midwest Industries Glock Pistol Caliber Carbine block will be available as this article goes live and will cost the customer just $39.95. The Glock PCC Block will be compatible with any PCCs or Pistols that accept 9mm, .40 caliber, and .45 caliber Glock magazines and the block can also be attached to other work surfaces with its convenient mounting holes and all types of vises and vise grip inserts.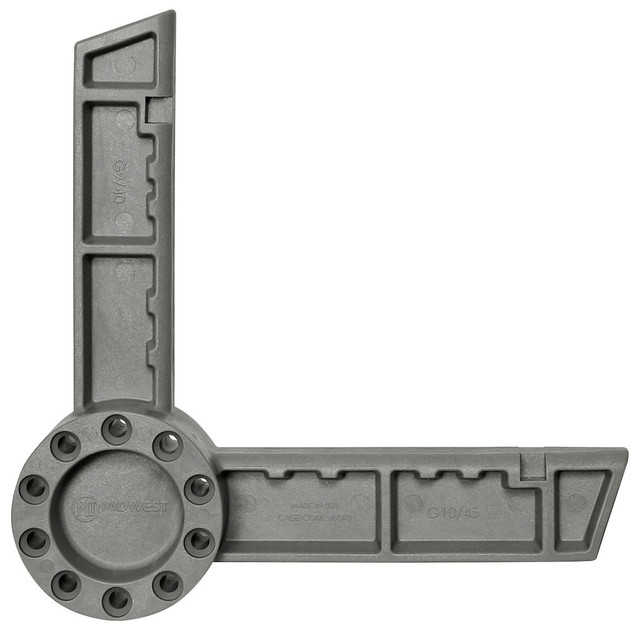 Fits Glock 9mm/.40cal and 10mm/.45cal style firearms
Compatible with PCCs and handguns (Kriss Vector, Ruger PC Carbine, and Glock 19/21)
High-strength polymer construction
Mounting holes for attachment to bench or alternative work surface
Securely locks firearm in magwell for maintenance
Multiple points of contact for vices

Ready to elevate your pistol? Introducing the first of its kind and newest addition to our tool family: the Glock Pistol Caliber Carbine Block. This high-quality block makes it easy to build and maintain a variety of firearm platforms that use the Glock magazine pattern. Offering a secure solution for easy customization, maintenance, and repair, this tool is designed for target shooters, law enforcement, and gun enthusiasts alike. The high-strength polymer block fastens to a vice and locks into your magwell without compromising the finish of your firearm. This revolutionary tool, like all Midwest Industries products, is 100% made in the USA so your build always meets the mark.